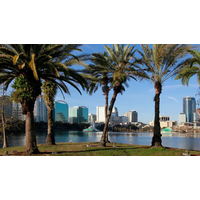 Registration to attend the Spring Conference in Orlando in person has reopened! After working closely with the venue, we were able to add additional seats to accommodate the demand to attend in person. We invite you to register BEFORE the discounted Early Bird Rate expires this Friday, March 3rd.
We want to make you aware of changes to the Saturday workshop schedules. "Advocating for National Guard and Reserve Members," presented by Tamesha Larbi, will be moved to a later conference.
VA's Office of Field Operations, in conjunction with the St. Petersburg Regional Office, will provide VA staff to offer VBMS demonstrations. NOVA will run two rooms so that all workshop participants will have an opportunity to attend one of the sessions. We currently have limited space available if you are able to join us for the Workshop Sessions. We strongly suggest that you contact the hotel at (407) 239-1234 to confirm that your reservation can be extended before you change your plans. We anticipate this will be a popular session, so we hope to be able to offer this session again at a future conference.
To learn more and register, please visit the conference website HERE. If you have questions please contact Stacie Lemick.
---