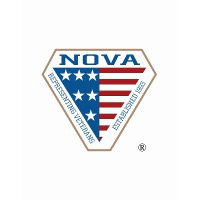 It's hard to believe that it will be two years since we last met in person in September 2019. We think it is safe to say no one envisioned what these two years would bring when we last met in Portland. First and foremost, we want to thank you for your steadfast support and flexibility as we moved our programs to a fully virtual experience. NOVA membership has increased during this time, and we look forward to welcoming many new and long-time members to DC this fall in person. We have a great program planned!
For our return to an in-person experience and in consultation with NOVA's seminar committee, Board of Directors, and Hyatt hotel staff, we are sharing information currently intended for this conference only to ease the transition and make the experience as comfortable as possible for those who attend.
1. We will have one, three-day conference with no breakout sessions. All sessions will be held in the Regency Ballroom, the hotel's largest space. We are committed to a 2x6 classroom format and we expect to cap attendance at approximately 400 people.
2. We will have limited exhibiting – we anticipate no more than six exhibitors.
3. Our hotel block typically fills quickly, please follow this link to take advantage of the NOVA room rate.
4. While COVID restrictions in DC generally have been lifted for vaccinated individuals and businesses currently are operating at full capacity, masks are still currently required for non-vaccinated individuals and for everyone on Metro and public transportation. Please note that we will follow the DC and hotel guidance on all COVID-19 protocols and we will provide you with the most updated information in advance of the conference date. We also encourage you to review the hotel's policies here.
5. There will be no virtual option at this conference. We do plan to record the sessions and will offer them afterwards for purchase if you cannot attend. Please note that we plan to hold another fully virtual conference in spring 2023.
Again, thank you for your support. We welcome your feedback; feel free to email us with questions or concerns. We look forward to seeing you in DC!
Diane Boyd Rauber
Executive Director
---