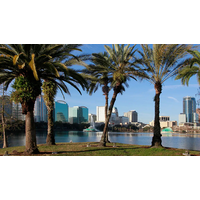 Please read this message in its entirety as we have updated many of our conference registration policies. Please note that by registering for the conference, you are acknowledging that you have read these policies and agree to abide by them. Registration will open in early February - please watch your email!
New Cancellation and Registration Transfer Policies: Since our last event, and in consideration of the trends we have experienced since returning to in-person events, NOVA's Board, Seminar Committee, and staff have reviewed and updated our cancellation and registration transfer policies. These changes reflect our changing conference landscape as we continue to navigate our return to in-person and occasional hybrid conferences.

Registration Cancellation Policy:
Before March 1, 2023...........75% of fee paid will be returned
Beginning March 1 through March 28, 2023...........50% of fee paid will be returned
On or After March 29, 2023......No Refund (Seminar Materials will be provided)
Registration Transfer Policy:
If you would like to transfer your in-person registration to online attendance, you will be assessed $149 for administering this change.

Hybrid Option: For the Spring 2023 conference, NOVA will offer a hybrid option for our General Session ONLY on Thursday and Friday (4/20 & 4/21). Attendees who are unable to travel to attend the conference in person can register to attend via our virtual platform. In consideration of the various time zones of our virtual attendees, all virtual attendees will receive access to the conference recordings (with the exception of our guest speaker sessions) with their virtual ticket via our virtual platform. Please note, due to the format of the Workshop Session, which will be held on Saturday (4/22), we are UNABLE to offer a hybrid option for that day of sessions.
Regardless of whether you attend the General Session in person or virtually, you will receive all relevant materials, will be able to watch the sessions live, and will have the opportunity to participate in the Q&A portion of the session via the Conferences I/O app. Please be sure to select the correct option when you register and please note the new registration transfer policy listed above.

Conference Videos: In-person attendees will have the opportunity to purchase conference videos at the time of registration for the discounted rate of $50. NOVA does not record guest speakers, so videos of those sessions will NOT be included. Please be sure to purchase the in-person registration ticket plus videos option when registering. Please note that the videos will be sent to the email with which you registered for the event, a few weeks following the conference.

Hotel Room Block: Because we are hosting a hybrid event for the spring, we contracted a smaller room block with The Hyatt Regency Grand Cypress than we have booked with past events. The Hyatt may have rooms outside our block but cannot guarantee this. Due to the limited availability, we ask that you only book ONE room per attendee. If you need to book multiple rooms for your firm, please be sure to assign every room to a unique attendee who is registered to attend the conference. If you book multiple rooms under one name, we will CANCEL any additional rooms immediately!
The Room Block Rate at The Hyatt Regency Grand Cypress is $230 plus tax, per night, single and double occupancy, and is available three days after the conference based upon room availability.
All reservations must be made by Wednesday, March 29, for the NOVA rate to be honored. Please book your hotel room early as space is limited, and the NOVA room block fills before the deadline.
As always, we appreciate your membership and support, and look forward to welcoming you to the spring conference!

Diane Boyd Rauber
Executive Director
---