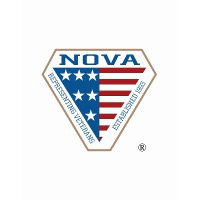 NOVA received this notice and it covers a wide period of time.....PLEASE READ:
"The Board of Veterans' Appeals has learned that a limited number of Veterans may have had their Board Appeal forms (VA Form 10182, Decision Review Request: Board Appeal (Notice of Disagreement)) mistakenly rejected for being untimely. Out of an abundance of caution, the Board is sending out a wide notice to help ensure no other Veterans were impacted by this.

If you filed a VA Form 10182 with the Board between February 19, 2019, and March 23, 2021, and believe it may have been improperly rejected as untimely, please send a letter to the "Clerk of the Board" at P.O. Box 27063, Washington, DC 20038 or via fax to 1-844-678-8979 no later than March 1, 2022. In your letter, state you are asking the Board to "RECALCULATE TIMELINESS" and be careful to include the Veteran's full name, claim number or SSN, the date of the rating decision you appealed to the Board, and the date of your original VA Form 10182 appeal form that the Board told you was untimely."
---