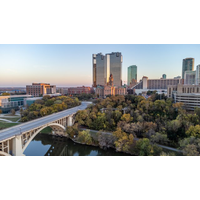 *PLEASE NOTE: You must be registered for the 2023 Fall Conference in order to register for the below events*
---
Register To Attend Our Speakers' Luncheon

Thank you for registering for our Fall Conference in Fort Worth! Please consider attending our speakers' luncheon for the attendees on Friday, October 20, at 11:30am. NOVA will provide ten tables with nine seats available for attendees, where you can sit with your colleagues, discuss issues, and ask questions regarding the speaker's topic. Our speakers will lead a dialogue or Q&A session allowing everyone at your table to interact. Table topics will include Recent Court Cases, Effective Client Communication, Effective Dates in PACT Act Claims and Appeals, Understanding Claims Processing from a Former VA Employee's Perspective, and more!

The cost of the luncheon is $39 per person. We will be serving a buffet-style lunch with soup, salad, build-your-own sandwich options, and dessert. The multi-registration conference discount does not apply to the luncheon. We ask you to indicate one first choice and one second choice for your table. Please remember reservations will be made on a first-come, first-served basis and seating is limited. Your table will be confirmed once your registration has been processed and your ticket is non-refundable.

This luncheon requires a separate registration. Register early in case we sell out and are unable to accept on-site registrations for this luncheon.

Please register online HERE.
---
Register For An Evening Of Fun At Topgolf Fort Worth With Fellow Colleagues!

The social committee is pleased to host an hosting an outing at Topgolf Fort Worth on Thursday, October 19, from 7-9pm. This event is after the NOVA reception.

Topgolf DFW - Fort Worth is a premier entertainment destination. Enjoy the climate-controlled hitting bays for year-round comfort with HDTVs in every bay and throughout the sports bar and restaurant. Using Topgolf's complimentary clubs or your own, take aim at the giant outfield targets and the high-tech balls will score themselves.

Price: $63 per person. The tickets are non-refundable.

Registration for this event includes 2 hours of play and a Fajita Banquet served with soda, water, and tea. Attendees will have to pay for their own alcoholic beverages. Please note, transportation will not be provided for this event. Attendees will be responsible for securing their own transportation. Topgolf is a little over a mile away.

Space is limited and is first-come, first-served. Please register by Friday, September 15, so the committee has an accurate count and can reserve enough bays for attendees!

Please register online HERE!
---

Questions: Please email Stacie Lemick at the NOVA office.

---