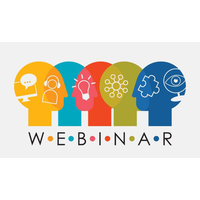 In light of recent VA access regulatory updates, the role of your staff – and your role supervising your staff – is more important than ever. Our webinar series is designed to help you onboard and train new and existing staff. It also serves as a refresher for attorneys and agents. Join us for one session or all! See the special offer below!

Session 1 - How to Obtain Access and Supervise Staff: December 13, 2022, at 2:00-4:30pm ET. The new regulations allow for an unaccredited support-staff person, including a legal intern, law student, or paralegal, to have access to VBMS under the supervision of an accredited representative. Learn how to efficiently gain access (with a VA Change Management Agent available to answer questions), get the most out of QuickSubmit, and ethically supervise staff members (and new attorneys).
Hour 1 covers VBMS/QuickSubmit, presented by Glenda Herl and Tamesha Larbi. Wichita CMA, David Jackson, will take questions.
Hour 2 covers ethical supervision, presented by John Tucker.
Session 2 - VA Structure, Benefits, Claim Procedure, and Basic Eligibility: January 18, 2023, at 2:00-3:30pm ET. Presented by John Tucker, this session will provide an overview of VA and the claims process (and covers one hour of the standard VA accreditation program).

Session 3 - Understanding Representational Forms and Fee Agreements: February 1, 2023, at 2:00-3:30pm ET. Judy Donegan will provide an overview of all necessary representational forms and best practices surrounding fee agreements.

Session 4 - Understanding VA Forms: February 16, 2023, at 2:00-3:30pm ET. Presented by Glenda Herl, this session will do a deep dive into important VA forms so you and/or your staff understand their proper uses.

Speaker bios can be found HERE.

---
To read more and sign up today, Click HERE!
---