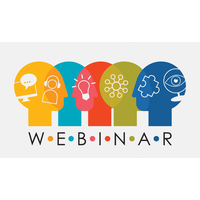 NOVA - Our next webinar will take place on Thursday, August 15 at 2:00 pm ET. The webinar is titled "Tactics for Dealing With Decisions Under RAMP and Veterans Appeals Improvement and Modernization Act" and will be presented by Glenda Herl of Carpenter Chartered and moderated by NOVA's Executive Director, Diane Boyd Rauber.

Using specific case examples, this presentation will focus on the strengths and weaknesses of the notice and decision provided in each case, as well as how to decide the best review option. Did the notice and decision comply with section 5104? What were the available review options? Which review option was chosen and why? Glenda will review sample arguments for the review option selected in each example. Expand your understanding of the new law in this webinar!

Glenda Herl is the Chief Operating Officer at Carpenter Chartered in Topeka, Kansas, and the current president of NOVA's Board of Directors. Diane Boyd Rauber is the Executive Director of NOVA.

For more information and to register, please click HERE.
---