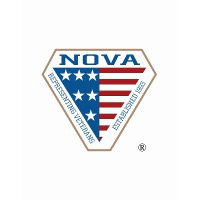 In accordance with NOVA's bylaws, the terms of one-third of the members of its Board of Directors expire at the end of each year. This year's election of Board members will be conducted at the annual Membership Meeting to be held in person on October 28, 2022 at 11:30 a.m. ET for a term of three (3) years from 2023-2025.
To serve on the Board, an individual must have been a Sustaining Member in good standing for the five (5) years preceding his or her nomination, with active participation in NOVA, and must be either admitted or accredited to practice before either the U.S. Court of Appeals for Veterans Claims or the U.S. Department of Veterans Affairs, or both. Other membership categories are not eligible to serve.
To ensure that all Board members can exercise independent judgment in all matters coming before the Board, no more than one person employed by or affiliated with the same entity, for employment or business purposes, may serve on the Board at the same time. Should the situation arise where more than one member or member elect to the Board have such employment or business relationship, the entirety of the Board members unaffiliated with that entity shall determine a resolution by a majority vote. Nothing herein shall be construed to prohibit a Board member or member-elect from engaging in business referral arrangements, acting as co-counsel, or similar arrangements, or otherwise being a member of, or participating in, professional or social organizations.
Board members serve a three (3) year term beginning on January 1st of the year following election.
Board membership requires commitment both of time and resources as you represent other NOVA members. Board members are expected to be active participants in NOVA. They are required to attend Board meetings, seminars, and conference calls. The Board meets in-person at the Spring and Fall seminars and for a two-day planning meeting, bi-monthly by phone, and on an ad hoc basis. Members cover their own expenses, including travel, lodging, and meals for all seminars and meetings.
Beginning on July 1, anyone interested in serving and meeting the minimum requirements, must inform the Secretary of his or her desire to be a candidate for election no later than July 30, 2022. Thereafter, the Secretary will solicit additional information from each candidate. The Board shall select by majority vote candidates to appear on the ballot equal to the number of positions on the Board to be filled at the upcoming election. The Board will then announce its selections to NOVA's membership. Thereafter, any additional nominations must be endorsed with the names of at least ten (10) Sustaining Members and submitted to the Secretary. The required timeframes are specified below. Each such nominee will appear as a candidate on the ballot.
Each candidate may provide a written statement supporting his or her candidacy. Such a statement must be submitted to the Secretary. The Secretary will distribute the written statements to the Sustaining Members prior to balloting. A candidate wishing to speak to the membership at the annual meeting prior to balloting shall be allowed up to five (5) minutes to do so.
Any Sustaining Member in good standing who will not be attending the Membership Meeting may request an absentee ballot from the Executive Director. An absentee ballot may only be cast by members who will not be in attendance. The completed absentee ballot must be submitted to the Secretary and received no later than five (5) days prior to the Membership Meeting.
The nomination and election process will follow this schedule:
| | |
| --- | --- |
| July 1, 2022 | The Secretary begins accepting nominations |
| July 30, 2022 | Open nominations close |
| September 1, 2022 | The Board announces its selection of candidates |
| September 28, 2022 | Deadline for accepting additional nominations |
| September 29, 2022 | The Secretary announces the slate of candidates |
| October 3, 2022 | Due date for candidate's statements |
| October 8, 2022 | Last day to request absentee ballots |
| October 23, 2022 | Deadline for receipt of absentee ballots |
| October 28, 2022 | Election held and results announced |
Nominations, candidate's statements, or questions, may be directed to the Secretary, Christine Clemens, at cclemens@cck-law.com.
Requests for absentee ballots may be directed to the Executive Director, Diane Boyd Rauber, at drauber@vetadvocates.org. Completed absentee ballots must be received no later than October 23, 2022. They should be sent by email to Christine Clemens, at cclemens@cck-law.com.
---