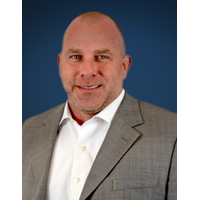 Congratulations to Joseph R. Moore who received the Kenneth M. Carpenter Achievement Award for Excellence at NOVA's Fall 2021 Conference! Named after one of NOVA's founding members, this award is presented to an outstanding NOVA member who has made a significant contribution to NOVA or to the practice of veterans' law.
Mr. Moore started his career in veterans' law in 1996 as an attorney for the Board of Veterans' Appeals. In 1999, he started his own law practice dedicated to representing veterans. He founded Bergmann & Moore, LLC, with Glenn Bergmann in 2004, and heads Bergmann & Moore's agency practice. Mr. Moore served on NOVA's Board of Directors from 2007-2020 and as Vice-President from 2016-2020. In that role, he frequently presented at NOVA conferences and worked with his fellow NOVA Board members to advocate on behalf of NOVA before VA and Congress.
Mr. Moore graduated from Saint John's University (Collegeville, MN) in 1992 with a double major in English and Theology, and from the University of Minnesota Law School in 1995.
---