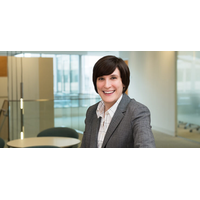 Congratulations to Mel Bostwick who received the NOVA Pro Bono Advocate of the Year Award at NOVA's Spring 2023 Conference! The Pro Bono Advocate award is presented to recognize achievements and a continuing pattern of excellence in providing pro bono assistance to veterans and their families.
Mel Bostwick is a partner in Orrick's Washington DC office with their Supreme Court and Appellate Practice group. In 2022 alone, she argued a veterans' law case before the Supreme Court; she represented NOVA as amicus curiae in support of a petition for certiorari in another veterans' law case; and she led briefing teams in multiple veterans' law appeals to the Federal Circuit.
Thank you, Mel, for your tireless pro advocacy on behalf of our nation's veterans!
---