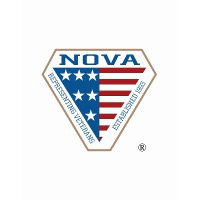 After careful consideration of member feedback and given the current state of the COVID-19 pandemic, NOVA will host a virtual conference from March 10 – 12, 2021. NOVA is finalizing an agreement with the Fort Worth Renaissance to reschedule for fall 2023.

Of course, we are disappointed we won't be together in person in March, but please know these decisions are made with the health and safety of our members, their families, and our NOVA staff in mind. We have our fingers crossed that recent developments regarding vaccines will make DC in fall 2021 a reality!

We have a great program planned on the same platform we used for the fall conference, which you can view HERE. We will open registration on January 6, 2021. A couple of notes, again, based on your feedback and after consideration by the committee, BoD, and NOVA staff:

1. We will not have a separate fundamental and general session for this virtual conference. After considering the condensed schedule and topics, we decided to hold one three-day program.
2. We will start a little later on Wednesday and Thursday morning to accommodate our members on the West Coast.
3. We are planning a virtual social event for Thursday to provide an opportunity for more networking. We appreciate that there is no replacement for in-person interaction, but many people asked for an opportunity to connect in an informal setting.

If you have any questions about this decision, please feel free to contact me at drauber@vetadvocates.org. Thanks to all of you for your membership and support! We wish you, your firms, and your families happy and healthy holidays, and feel hopeful 2021 will allow us to meet again in person!

Diane Boyd Rauber
Executive Director


---