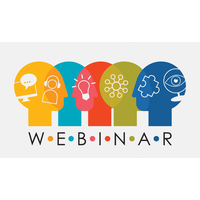 NOVA - For a limited time, NOVA is offering a special deal - register to attend two webinars and receive half off registration for the third! Click on any of the links below to register for one webinar, or all three. You must register by March 5 to take advantage of this offer.

March 5: "Presenting Vocational Evidence in Your TDIU Appeal" presented by Maria Vargas & Ashley Johnson – Click Here for More!
May 20: "Ancillary Benefits: Understanding VA Benefits Beyond Compensation and Pension" presented by Diane Boyd Rauber, Esq. – Click Here for More!
July 15: "Maximizing VBMS Access: Little-Known Tools to Enhance Your Practice" presented by Kelsey Craveiro, Esq. – Click Here for More!

*Please note our cancellation policy* if you need to cancel your webinar registration we will provide a webinar recording. We will not be providing refunds. Thank you!
---