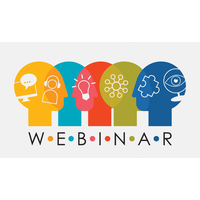 Our next Webinar on "Establishing VA Service Connection for Mefloquine-Related Disorders" will be presented by Remington Nevin, MD, MPH, DrPH, the Executive Director of The Quinism Foundation, on Thursday, July 11, 2019 at 2:00 pm ET.

Did you know that the symptoms of mefloquine poisoning can mimic the symptoms of psychiatric and neurological disorders, such as PTSD and TBI? Mefloquine (Lariam) is an antimalarial drug that has been commonly used by the U.S. military on overseas deployments over the past three decades. Recently, the FDA acknowledged the drug could cause long-lasting and even permanent adverse effects. In this presentation, Dr. Nevin will address what is needed to establish VA service connection for mefloquine-related disabilities, including various psychiatric and neurologic conditions, through a review of successful claims.
Dr. Nevin is the Executive Director of The Quinism Foundation. He is a board-certified preventive medicine physician and former U.S. Army medical officer and epidemiologist. He is the author of more than 30 scientific publications on malaria and the quinoline antimalarials, including "Mefloquine and Posttraumatic Stress Disorder," published in the U.S. Army's Textbook of Military Medicine series (see: HERE).
Click HERE to register today!

Member Registration Fee: $99.00
Non Member Registration Fee: $149.00
---