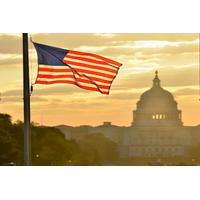 FOR IMMEDIATE RELEASE

August 19, 2022

Contact:

Kristen.Morris@mail.house.gov (Pappas)

Scott.Gilfillan@mail.house.gov (Ellzey)
Washington, D.C. - Today, Congressman Chris Pappas (NH-01), Chair of the Oversight and Investigations Subcommittee of the House Committee on Veterans' Affairs (HVAC), and Congressman Jake Ellzey (TX-06), introduced the Governing Unaccredited Representatives Defrauding (GUARD) VA Benefits Act to reinstate criminal penalties for unaccredited claim representatives who charge unauthorized fees while assisting veterans with filing a claim for Department of Veterans Affairs (VA) disability compensation benefits.

Unaccredited claims representatives, or claim sharks, are not subject to VA standards. They strategically advertise their services to avoid regulatory oversight and as a result, may engage in predatory and unethical practices that target veterans and rob them of their VA benefits. Federal laws and regulations prohibit anyone from assisting a veteran in the preparation, presentation, or prosecution of a VA benefit claim, or charging a fee for this assistance, without accreditation from VA's Office of General Counsel. However, VA and other federal agencies are limited in their ability to enforce existing law because explicit criminal penalties were stripped from statute nearly two decades ago. This has contributed to the proliferation of unaccredited claims representatives in recent years. This legislation will discourage for-profit companies from operating outside the bounds of federal law, and will give VA and other agencies an additional tool to protect veteran claimants from predatory practices.

"It's unacceptable that unaccredited, for-profit companies are ripping off our veterans under the guise of helping them access their benefits," said Congressman Pappas. "We cannot allow these scams to continue, which is why I'm proud to introduce this legislation today to protect veterans' benefits from predatory claim sharks. With the PACT Act signed into law, there is likely to be a flurry of new disability claims, which underscores the need for quality, competent representation for veterans seeking the long-overdue benefits they are owed. No one who has put their life on the line for our country should be robbed of the benefits they've earned, and I'll always fight to ensure our veterans can access the care and services they need."

"There are gaps in our VA system that must be addressed," said Congressman Ellzey. "For too long for-profit companies have been taking advantage of veterans, claiming they can help them access their benefits. Benefits they're already entitled to from their years of service. Today, I, along with my friend and colleague Congressman Chris Pappas, filed legislation to reinstate penalties for this unacceptable behavior. The volunteers that serve in our nation's military deserve better."

Veterans Service Organizations praised the new legislation:

"The VFW proudly supports this legislation to hold claim sharks accountable for charging predatory fees to VA claimants. If our own accredited service officers illegally charge veterans for claims help, they can be fined or sent to jail. We believe everyone should be held to that same standard and this fundamental consumer protection will weed out those seeking to get rich off of veterans' earned benefits. We want to thank Congressmen Pappas and Ellzey for their bipartisan leadership in helping to protect service members, veterans, and their families from claims sharks seeking to prey on them," said Ryan Gallucci, National Service Director, Veterans of Foreign Wars.

"NH VFW fully supports this legislation, we do not need scammers preying on our Heroes. These bad actors need to be held accountable," said Leon Rideout, State Commander, New Hampshire Veterans of Foreign Wars.

"For many of our nation's disabled veterans, VA disability compensation can be the difference between making ends meet and more severe outcomes such as homelessness. That's why it's so vitally important that veterans are properly represented by accredited individuals and institutions when applying for VA benefits. DAV applauds Chairman Pappas and Rep. Ellzey for introducing this legislation, which will help ensure disabled veterans receive VA-accredited representation while deterring predatory practices that seek to bilk our nation's heroes of their earned benefits," said Joe Parsetich, National Commander, Disabled American Veterans.

"As a Past Department CDR, Current Senior Vice Commander, and Executive Committee of the New Hampshire Disabled American Veterans, DAV, I declare we wholeheartedly approve and support the submission of this bill. We have had many conversations and have seen firsthand what hardship some agencies and so-called law offices have caused to Veterans by going into the gray area and illegally charging Veterans wrongfully in completion of benefits paperwork being submitted to the VA. This bill will at a minimum put them on notice and hold them accountable when they break the laws," said the New Hampshire Disabled American Veterans.

"Now more than ever, veterans need competent, accredited, and accountable representation. This bill is a meaningful step toward stopping unaccredited individuals from charging veterans in violation of Congressional intent and toward holding them accountable. We appreciate Representatives Pappas' and Ellzey's leadership on this issue and look forward to working with the Committee to advance the bill," said Diane Boyd Rauber, Executive Director, National Organization of Veterans' Advocates.

"The American Legion is proud to support the Governing Unaccredited Representatives Defrauding (GUARD) VA Benefits Act. Providing claims assistance should not be about the money, it should be about service to veterans and their families. The American Legion has been assisting the veterans' community for more than a century, and we are committed to ensuring veterans receive the care they have earned, not turning a profit. On behalf of our nearly 2 million members, thank you Chairman Pappas and Representative Ellzey for your leadership and commitment to protecting veterans from predatory actors," said Paul E. Dillard, National Commander, American Legion.

Background:

In February, Pappas called for and received a briefing from VA on its strategy to raise awareness of and better protect veterans from these predatory practices.

In April, Pappas chaired a joint Subcommittee hearing on the Department of Veterans Affairs (VA) Accreditation Program for individuals who assist veterans with VA disability claims. Testimony given at the hearing highlighted the rise of unaccredited disability claims consultants who target veterans for financial exploitation and the importance of reinstating criminal penalties to deter bad actors.
---