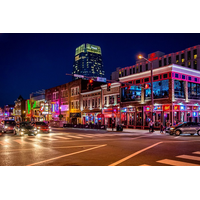 If you are registered for our Spring Conference in Nashville, TN this March, please consider attending our speakers luncheon for the attendees on Thursday, March 21 at noon. NOVA will provide several tables with seats available for attendees, where discussion will be led by experienced NOVA presenters on conference topics such as Appeals Reform, Communicating Effectively with VA, Developing and Handling New Evidence, How to Get Client's Condition Service Connected, and more! Come interact with your colleagues and the presenter, discuss issues, and ask questions regarding the presenter's topic.

This luncheon requires a separate registration. As a result of hotel food and beverage requirements, we will not be able to accept on-site registrations for this luncheon.

The cost of the luncheon is $37 per person. Please check the appropriate box on the registration form (online or paper) and include the luncheon fee. The multi-registration conference discount does not apply to the luncheon. We ask you to indicate one first choice and one second choice for your table. Please remember reservations will be made on a first come, first served basis. Your table will be confirmed once your registration has been processed and your ticket is non-refundable.
Registration is now CLOSED.
---