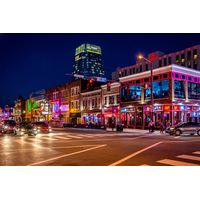 The NOVA 2019 Spring Conference will be held at Sheraton Grand Nashville Downtown in Nashville, TN! This conference is intended for both new and experienced veterans law practitioners. The seminar will increase your knowledge, confidence, and expertise in representing veterans before the U.S. Court of Appeals for Veterans Claims (CAVC) and the Department of Veterans Affairs (VA). In addition, your time may be credited to your jurisdiction's CLE requirements. NOVA is honored to welcome featured speakers Cheryl Mason, Chairman of the Board of Veterans' Appeals, and David McLenachen, Director of the Appeals Management Office, Veterans Benefits Administration.

The conference includes a one-day Basic Session scheduled for Thursday, March 21, 2019. The Spring Conference, scheduled for Friday and Saturday, March 22 and 23, 2019, is filled with a wide array of interesting and informative topics and presenters.

For more information about the conference, click HERE. Questions? Email Katy Whalen at the NOVA office.
---