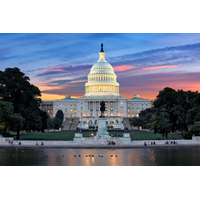 The NOVA 2021 Fall Conference will be held in-person in Washington, DC. This conference is intended for both new and experienced veterans law practitioners. The seminar will increase your knowledge, confidence, and expertise in representing veterans before the U.S. Court of Appeals for Veterans Claims (CAVC) and the Department of Veterans Affairs (VA). In addition, your time may be credited to your jurisdiction's CLE requirements. We hope you join us!

For our return to an in-person experience and in consultation with NOVA's seminar committee, Board of Directors, and Hyatt hotel staff, we are sharing information currently intended for this conference only to ease the transition and make the experience as comfortable as possible for those who attend. We will have one, three-day conference with no breakout sessions. All sessions will be held in the Regency Ballroom, the hotel's largest space. We are committed to a 2x6 classroom format and we expect to cap attendance at approximately 400 people.

There will be no virtual option at this conference. We do plan to record the sessions and will offer them afterwards for purchase if you cannot attend. Please note that we plan to hold another fully virtual conference in spring 2023. For additional information please click HERE. For more information about the conference, click HERE. Questions? Email Stacie Lemick at the NOVA office. View our conference brochure HERE.

The NOVA Room Block Rate at Hyatt Regency on Capitol Hill is $245 plus tax, per night, single and double occupancy, and is available three days prior and three days after the conference based upon room availability. Reservations must be made by Wednesday, September 8, for the NOVA rate to be honored.
*We recommend booking your room as early as possible as the room block always fills before the deadline. Book your hotel room HERE.
---