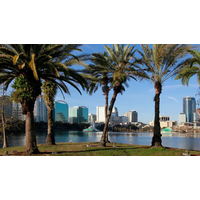 The NOVA 2023 Spring Conference will be held in Orlando, Florida. This conference is intended for both new and experienced veterans law practitioners. The seminar will increase your knowledge, confidence, and expertise in representing veterans before the U.S. Court of Appeals for Veterans Claims (CAVC) and the Department of Veterans Affairs (VA). In addition, your time may be credited to your jurisdiction's CLE requirements. We hope you join us!
We will host our General Session and Exhibits on Thursday & Friday (4/20 & 4/21). The reception will be held on Thursday evening, and we will host a speaker Q&A session at the end of the day on Friday.
Our Workshop Session will be held on Saturday, 4/22. Lunch will be provided. Attendees will attend 4 sessions (out of 5 options), and will be required to rank the sessions in their order of preference after registration. A personalized schedule of your session assignments will be sent to you prior to the conference. Because these sessions are designed for small groups, there will be ample opportunity for questions/discussion with the presenters and your fellow attendees.
Hybrid Option: For the Spring 2023 conference, NOVA will offer a hybrid option for our General Session ONLY on Thursday and Friday (4/20 & 4/21). Attendees who are unable to travel to attend the conference in person can register to attend via our virtual platform. In consideration of the various time zones of our virtual attendees, all virtual attendees will receive access to the conference recordings (with the exception of our guest speaker sessions) with their virtual ticket via our virtual platform. Please note, due to the format of the Workshop Session, which will be held on Saturday (4/22), we are UNABLE to offer a hybrid option for that day of sessions.
Regardless of whether you attend the General Session in person or virtually, you will receive all relevant materials, will be able to watch the sessions live, and will have the opportunity to participate in the Q&A portion of the session via the Conferences I/O app. Please be sure to select the correct option when you register and please note the new registration transfer policy listed below.
Conference Videos: In-person attendees will have the opportunity to purchase conference videos at the time of registration for the discounted rate of $50. NOVA does not record guest speakers, so videos of those sessions will NOT be included. Please be sure to purchase the in-person registration ticket plus videos option when registering. Please note that the videos will be sent to the email with which you registered for the event, a few weeks following the conference.
New Cancellation and Registration Transfer Policies: Since our last event, and in consideration of trends we have experienced since returning to in-person events, NOVA's Board, Seminar Committee, and staff have reviewed and updated our cancellation and registration transfer policies. These changes reflect best business practices as we continue to navigate our return to in-person and occasional hybrid conferences.
Registration Cancellation Policy:
Before March 1, 2023...........75% of fee paid will be returned
Beginning March 1 through March 28, 2023...........50% of fee paid will be returned
On or After March 29, 2023......No Refund (seminar materials will be provided)
Registration Transfer Policy:
If you would like to transfer your in-person registration to virtual attendance, you will be assessed $149 for administering this change.
Discounts to Orlando area attractions: Visit Orlando has provided a webpage for NOVA attendees with links to discounted park tickets, "show your badge and save" incentives at area restaurants, and more! To check out all the discounts, please click HERE.
For more information about the conference, click HERE. Questions? Email Stacie Lemick at the NOVA office.
---