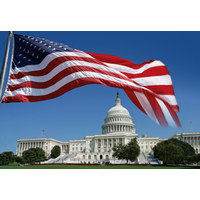 U.S. Senate – Senate Veterans' Affairs Committee Chairman Jon Tester, U.S. Senator John Boozman (R-Ark.), U.S. Senator Richard Blumenthal (D-Conn.), U.S. Senator Lindsey Graham (R-S.C.), U.S. Representative Chris Pappas (D-N.H.), and U.S. Representative Brian Fitzpatrick (R-Pa.), original sponsors of the Governing Unaccredited Representatives Defrauding (GUARD) VA Benefits Act, are calling on the Department of Veterans Affairs (VA) to enforce all existing protections for veterans filing initial claims for disability benefits and request additional tools they need to hold bad actors accountable for scamming veterans.
"With the PACT Act providing the largest expansion of veterans' benefits in decades, veterans are increasingly becoming the targets of predatory, quasi-legal claims consultants," the lawmakers wrote in a letter to VA Secretary Denis McDonough. "The Department must exercise every enforcement tool at its disposal and request those it needs to better protect veterans from bad actors looking to take advantage of them."
Current law prohibits individuals and businesses from assisting a veteran in the preparation, presentation, or prosecution of a VA claim unless they are accredited through VA. Additionally, under current law, fees for assistance may only be charged after VA makes a decision on an initial claim and all fees can only be calculated based on a veteran's retroactive benefits. However, VA and other federal agencies are limited in their ability to enforce the law because criminal penalties were eliminated from the statute nearly 20 years ago. For the past few years, VA has asked for reinstatement of criminal penalties, and the lawmakers' GUARD VA Benefits Act would reinstate those criminal penalties for unaccredited claim representatives charging veterans unauthorized fees while helping file their VA claims.
The lawmakers continued, "Our mission is to protect veterans and ensure they are not paying unqualified individuals to receive their benefits. As co-sponsors of the GUARD VA Benefits Act to reinstate criminal penalties, we believe VA must enforce the law and protect veterans from unaccredited individuals looking at veterans as a payday. Veterans shouldn't have to turn to outside consultants to work through the initial claims process."
Continuing their efforts to protect veterans' benefits, the lawmakers pressed VA to look into what the Department can do, besides reinstate criminal penalties, to help protect veterans and their earned benefits, and asked VA to inform Congress of its efforts to ensure veterans are not overwhelmed with filing an initial claim in the first place. They also asked VA to clarify its position on what protections are given to veterans who are choosing to pay for assistance from consultants when filing for benefits, especially on contracts where a veteran agrees to pay a product of the increase in future benefits. Specifically, they asked VA to clarify what fee structures it considers a violation of a veterans' assignment of benefits.
The lawmakers concluded their letter by urging VA to move swiftly to answer their questions and protect veterans filing benefits claims, writing: "Maintaining the current status quo is not an option for our veterans who risked their lives to defend our country. We cannot allow unaccredited individuals to target veterans offering them access to VA benefits for a price. We appreciate your attention to our request, and look forward to working with VA on solutions to help protect veterans and keep their hard-earned benefits where they belong."
The letter was also signed by additional sponsors of the GUARD VA Benefits Act, including House Veterans' Affairs Committee Ranking Member Mark Takano (D-Calif.), Sens. Angus King (I-Maine), John Fetterman (D-Pa.), Jacky Rosen (D-Nev.), Sheldon Whitehouse (D-R.I.), Michael Bennet (D-Colo.), Peter Welch (D-VT), Sherrod Brown (D-Ohio), Jeanne Shaheen (D-N.H.), John Hickenlooper (D-Colo.), Jack Reed (D-R.I), James Risch (R-Idaho), Mike Crapo (R-Idaho), Mark Kelly (D-Ariz.), Ben Ray Lujan (D-N.M.), Bernie Sanders (I-Vt.), Ron Wyden (D-Ore.), Maggie Hassan (D-N.H.), Mike Braun (R-Ind.), Elizabeth Warren (D-Mass.), and Reps. Ruben Gallego (D-Ariz.), Debbie Dingell (D-Mich.), Andre Carson (D-Ind.), Zoe Lofgren (D-Calif.), and Lucy McBath (D-Ga.).
Read the lawmakers' full letter HERE.
---