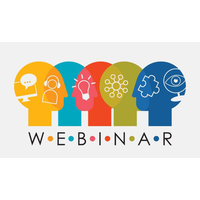 NOVA is excited to announce upcoming webinar programming for 2021!
Coming May 20 is our "Tips for Navigating Mental Health in Representation" Webinar. Join NOVA member Chelsea Donaldson as she aims to help advocates and their staff members communicate with their clients and potential clients in a meaningful and trauma-informed way. Chelsea will provide tips for talking to and representing veterans with mental illness; tips for de-escalation and navigating trauma; and tips for navigating delusions and psychotic disorders. This webinar is a NOVA Members-Only exclusive. To learn more and sign up, Click HERE.
Join us for our CUE Webinar series coming this June & July! A motion for revision based on clear and unmistakable error (CUE) is an important tool that can overturn a prior unfavorable decision for your client. NOVA members Katrina Eagle and Jim Radogna will provide comprehensive training on using this tool successfully in your practice. To learn more and register to attend, Click HERE.
---