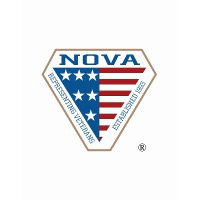 On June 24, 2022, VA issued its final rule governing Individuals Using the Department of Veterans Affairs' Information Technology Systems to Access Records Relevant to a Benefit Claim: https://www.govinfo.gov/content/pkg/FR-2022-06-24/pdf/2022-13312.pdf. The rule goes into effect on July 25, 2022.
This rule expands access for attorneys and agents. Specifically, VA will now allow system access for any accredited attorney or agent who either "holds power of attorney for one or more claimants" or "is authorized to assist in the representation of one or more claimants as an associate attorney or agent employed by the same legal services office as the attorney or agent of record." 38 CFR § 1.601(a)(ii)(A)-(B). It also allows all attorneys and agents working in "the same legal services office as the attorney or agent of record" to access "the records of VA claimants" who have named an attorney working in that office as POA, so long as the client has "consented to affiliated access on VA Form 21-22a." 38 CFR § 1.600(b)(2)(ii).
VA also expanded access for certain staff members working under accredited individuals, e.g., "unaccredited support-staff person[nel], including a legal intern, law student, or paralegal, working under the direct supervision of an accredited attorney or agent who has been designated to provide representation to one or more claimants." 38 CFR § 1.601(a)(iii). With this amendment, VA notes that "the individual or VSO holding the POA will have heightened responsibilities that extend further than just their own individual access, in terms of ensuring the confidentiality, integrity, and availability of the information that is stored, processed, and transmitted by VA within its systems." 87 FR 37746.
In response to comments from NOVA and others, VA also included some due process protections when VA notifies of its intention to cut off access.
We will provide additional information regarding implementation of this regulation as it becomes available and will continue to assist our members as needed. If you have questions, feel free to contact, Diane Boyd Rauber, Executive Director, at drauber@vetadvocates.org.
---