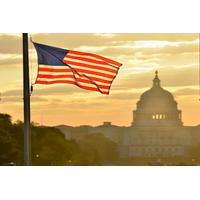 Federal News Network - The Department of Veterans Affairs is conducting a "full review" of all processing systems on its main website, after discovering technical problems that may have delayed disability claims for tens of thousands of veterans.
VA Press Secretary Terrence Hayes said the department uncovered two technological issues with VA.gov that led to delays for some veterans who tried to update their dependency status or file disability claims appeals online.
Hayes said the VA is "taking immediate action to resolve these issues," and will contact all veterans affected by the IT issues.
"While these issues were limited to a small percentage of veterans, it's unacceptable for even one veteran to be delayed due to technological issues — and we will make sure that no veteran's benefits or appeals are negatively impacted by our errors," Hayes said. "We deeply apologize to all impacted veterans, and we will ensure that they get the benefits and appeals decisions that they deserve."
The VA said about 56,000 veterans who filed an online request to add or remove a dependent spouse, child or parent to their VA disability benefits profile since 2011 did not have those claims successfully processed by VA.gov.
The department said those issues mean the VA "was likely delayed" adding or removing a dependent from their veteran profiles, which could have increased or decreased their monthly benefit payments.
"We will ensure that all underpaid veterans receive the full backdated benefits they deserve, and that no veterans are negatively impacted by our error," VA officials said.
VA officials said the department first discovered the issue in August 2021, but the "full scope and urgency of the problem" wasn't understood across VA until August 2023.
More than 574,000 veterans have updated their dependency status online since VA.gov rolled out the feature in 2011.
The VA also identified a technical issue on VA.gov that prevented about 900 veterans from appealing the department's decision on their applications for disability benefits.
VA officials said a software bug, following a July 27 update to VA.gov, meant the website would not load when some veterans tried to access the "notice of disagreement" form to initiate the appeal process.
The VA said it fixed the software bug on Sept. 1, and is now monitoring the site to ensure no additional veterans experience the same problem.
VA officials said the department is conducting a "full review" of all processing systems on VA.gov, which will focus on whether all aspects of the site where veterans submit applications, claims or forms are working efficiently, "and that no veterans are being delayed as a result of unacceptable technological errors."
The department said it will also add new features that will immediately flag any claims that aren't processed correctly, and will automatically trigger an internal investigation whenever the VA sees an "unexpected change" in the volume of claims, appeals or other submissions.
VA officials said the department is still identifying the exact number of veterans impacted by these technical issues and will send them mailed notices.
The department said it's also modernizing its claims processing infrastructure "to ensure a seamless, error-free experience for Veterans, their families, caregivers, and survivors on VA.gov."
The VA said it notified congressional leaders, state officials and veterans service organizations about the technical issues.
The department is updating its VA hotline (1-800-827-1000) and technical support call center to assist veterans impacted by these issues.
Military.com first reported in August that the VA notified 32,000 veterans that their disability claims submitted online weren't processed correctly. Military.com also first reported the wider scope of the VA.gov IT issues this Tuesday.
The VA said the technical issues impacting disability claims are a separate issue from IT problems that came up last month, when the department received a last-minute surge of PACT Act applications before a deadline to receive backdated benefits.
But the department said it will review all recent technical issues as part of its full review of VA.gov
"We are taking urgent steps to prevent issues like this from happening in the future – and to ensure that when issues do arise, they are identified and fixed much more quickly," VA officials stated.
House and Senate lawmakers have scrutinized the VA's handling of major IT projects in multiple congressional hearings this year. That includes the VA's troubled rollout of a new Electronic Health Record from Oracle-Cerner.
The VA announced in April that it's putting all future deployments of the Oracle-Cerner EHR on hold, until it addresses problems at sites already using the system, as part of a "larger program reset."
House VA Committee Chairman Mike Bost (R-Ill.) wrote in a letter to VA Secretary Denis McDonough that the disability claims IT issue "are just the latest in a string of electronic filing issues that continue to plague your department."
Bost is asking the VA to brief the committee on the root causes of the IT issues.
"I am incredibly frustrated with this pattern of technical problems in VA.gov and associated systems. Particularly because tens of thousands of veterans and their families have been directly affected by these mishaps, and millions of veterans, their families, their caregivers, their dependents, and their survivors rely on the VA website, which is supposed to be a pillar of a more modern, user-friendly VA," Bost wrote.
---